Maybe Bin Laden isn't dead after all.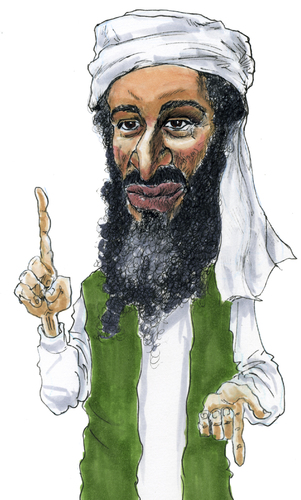 According to this article, he was able to donate to the Obama Campaign.  All the safeguards that are normally in place were turned-off to accept foreign contributions, which is a violation of US Election Law.  The Romney Campaign has all these safeguards turned on and foreign contributions are not accepted.
One could say that the Obama Campaign knows a trick about getting illegal treats.  Not a surprise really, just further evidence that there is endemic corruption amongst the Chicago crowd.
…just remember this when people say there is no difference between the candidates.
Number of comments: 0
Add comment
October 31st, 2012 by exurbandoug